Free-to-play (F2P) refers to any video game or social or mobile application that has the option of allowing its players/users to play/download without paying. The model was first popularly used in early massively multiplayer online games (MMO) targeted towards casual gamers, before finding wider adoption among games released by major video game publishers to combat video game piracy and high system requirements. Since games using the concept are available at no cost to players, they use other means to gather revenue, such as charging money for certain in-game items (like powerful bonuses which are usually available for real money only) or integrating advertisements into the game.
Blacklight: Retribution
About the Game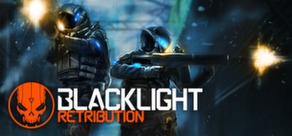 Wage war with advanced weapons and technology in Blacklight: Retribution, a free-to-play, futuristic first-person shooter. Deploy devastating armored exoskeletons and utilize lethal hand-held weapons in vicious competitive modes.
SUIT UP, SIGHT ON, FIRE AWAY
The Hardsuit is the ultimate weapon. Powerful but slow, this armored suit packs a one-shot, one-kill railgun and a high velocity minigun to clear rooms… fast. Only by using teamwork, heavy weapons from in-game Weapon Depots and the Hyper Reality Visor (HRV), can players overcome the futuristic killing machine.
Tribes: Ascend
About the Game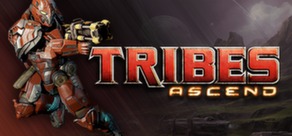 Tribes: Ascend is the world's fastest shooter – a high-adrenaline, online multiplayer FPS with jetpacks, skiing, vehicles, and multiple classes. The classic shooter franchise Tribes has been played by well over 1 million people. With Tribes: Ascend, the franchise is reborn – fast-paced, vertical, acrobatic combat combined with class-based teamwork and stunning sci-fi visuals.
Age of Empires Online
About the Game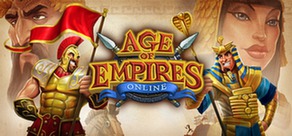 Age of Empires Online is the next chapter in the best-selling Age of Empires PC game franchise features some of the greatest ancient civilizations including the Greeks, Egyptians, Persians, and Celts, with more being introduced all the time, and offers more than hundreds of hours of gameplay for free!
And that's just where the experience starts! As players grow their empires and look for new adventures, Age of Empires Online delivers the opportunity to buy new Premium Content Packs – everything from entirely new civilizations to Booster Packs with new game modes and more. It's the biggest Age of Empires game ever.
What's more, Age of Empires Online adds new social interaction, customization, and MMORPG gameplay in an evolving and persistent world. Play co-operatively or competitively, craft and trade items, and level up by completing quests – all for free! Plus, Age of Empires Online still offers all the classic RTS gameplay, empowering players to build mighty empires, manage resources, earn rewards, and battle their way into rich new worlds full of lively villagers, epic warriors, and historically-themed architecture.
Team Fortress 2
About the Game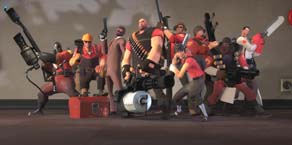 "The most fun you can have online" – PC Gamer
Is now FREE!
There's no catch! Play as much as you want, as long as you like!
The most highly-rated free game of all time!
One of the most popular online action games of all time, Team Fortress 2 delivers constant free updates—new game modes, maps, equipment and, most importantly, hats. Nine distinct classes provide a broad range of tactical abilities and personalities, and lend themselves to a variety of player skills.