The latest version of Google's mobile OS makes a number of evolutionary improvements to its already impressive repertoire — including a new quick settings menu that can be accessed from the notification pull down and support for multiple user profiles. The multiple user support is especially handy for tablets like the new Nexus 10, which are much more likely to be shared, and now offer quick and easy user switching right from the lock screen. If you don't want to share your tablet, just what's on it, the new support for Miracast makes will allow you to wirelessly beam movies, games or anything else to a compatible display. The 10-inch tablet UI has also received a slight tweak, moving closer to the design for phones and the Nexus 7, with centered navigation buttons and the notification area up top. It might seem strange for users used to the Honeycomb-style tablet layout, but the new design is much simpler and provides a consistent experience across devices.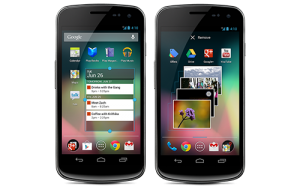 Google has also overhauled the photo experience and added Photo Sphere — a 360-degree panoramic shooting mode that captures everything around you. Obviously, you'll be able to post those shots to Google+, but you'll also be able to add them to Google Maps, basically creating your own personal Street View. Interestingly, Google has also taken a page from Swype's playbook, adding "Gesture Typing" to its keyboard. There's also a new screensaver called Daydream that offers up news, photos and other content when a device is docked or idle.
Perhaps the biggest, and creepiest improvements are to Google Now, which can monitor your Gmail for relevant content such as flight numbers. Hotel and restaurant reservations are now presented as cards, as are packages enroute to your humble abode. The service will even remind you of events you've purchased tickets for, essentially making Calendar redundant for a lot of your personal life. For more info check out the source links.
Fast and smooth
We put Android under a microscope, making everything feel fast, fluid, and smooth. With buttery graphics and silky transitions, moving between home screens and switching between apps is effortless, like turning pages in a book.
More reactive and uniform touch responses mean you can almost feel the pixels beneath as your finger moves across the screen. Jelly Bean makes your Android device even more responsive by boosting your device's CPU instantly when you touch the screen, and turns it down when you don't need it to improve battery life.
Beam photos and videos
With Android Beam on Jelly Bean you can now easily share your photos and videos with just a simple tap, in addition to sharing contacts, web pages, YouTube videos, directions, and apps. Just touch two NFC-enabled Android devices back-to-back, then tap to beam whatever's on the screen to your friend.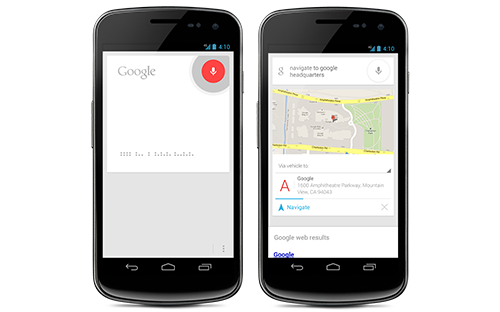 A smarter keyboard, now with Gesture Typing
Writing messages on the go is easier than ever with Gesture Typing – just glide your finger over the letters you want to type, and lift after each word. You don't have to worry about spaces because they're added automatically for you.
The keyboard can anticipate and predict the next word, so you can finish entire sentences just by selecting suggested words. Power through your messages like never before.
Android's dictionaries are now more accurate and relevant. With improved speech-to-text capabilities, voice typing on Android is even better. It works even when you don't have a data connection, so you can type with your voice everywhere you go.
Bottom Line
Would you buy a new phone just because of Jelly Bean 4.2 ? – No.
Are their any cool updates ? – Yes