Here are some apps to get you started and on  the way to getting extra value for the money you spend on your upcoming trips, and also in a way unlocking your smartphone's hidden potential.
Ask A Nomad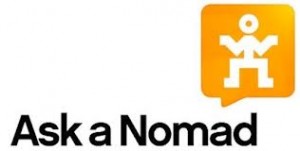 For any new place you visit, inevitably there are bound to be a lot of questions – mostly regarding which place to visit. Quite simply, Ask A Nomad lets you ask a question, and get answers from other users who may have some idea about that subject. This is a lot more interactive than just searching for information on the web. Alternatively, you can also answer questions about places you've been to. The app divides the world very neatly into continents, countries and then cities. This makes asking a new question, reading other discussions and replying to a query simpler. Better way of getting all the information you need about a place, from people who have probably already been there.
Price: Free
Platform: iOS devices
Agoda.com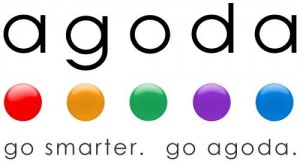 This is an app you should definitely refer to, because it will surely have information  on the hotel that you plan on staying in. Considering over 1,50,000 hotels worldwide are a part of this database, users can search for hotels based on pricing and type, and even get special deals. This service also lets you book using credit card, along with special offers and deals from time to time.
We believe that even though you may find it a little risky to book from here, it is useful app to check out and compare hotels.
Price: Free
Platform: iOS devices
Foursquare

This app isn't very new, but it is a must have on every smart mobile device and most people have used it. But if you have a number of contacts who are explorers in their own right, this may just be the app for you.
Utilise the knowledge base of your friends to get information about a place you're going to visit, or have already checked in to. Also get recommendations from other users who have visited the place and written reviews about it.
Price: Free
Platform: Android, Blackberry, iOS, Symbian  and Windows Phone
Expensify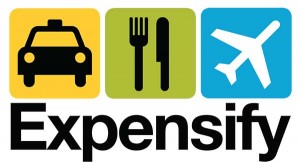 Use Expensify on your Android™ device to log expenses, capture receipt images and manage reports on the go! Even better, SmartScan will read your receipt images, fill out the expense details, and create a new expense (or attach to an automatically imported bank/card transaction).
An essential app for business travelers, Expensify allows users to scan or log their receipts to be compiled into expense reports.
Price: Free
Platform: Android, iOS
Google Translate & Goggles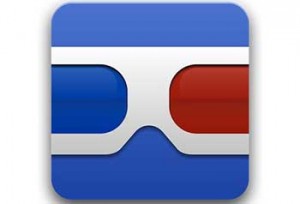 Google Translate helps you make sense of 63 different languages. You can even speak text to be translated into the local language.
Search by taking a picture: point your mobile phone camera at a painting, a famous landmark, a bar code or QR code, a product, a storefront, or a popular image. If Goggles finds it in its database, it will provide you with useful information. Goggles can read text in English, French, Italian, German, Spanish, Portuguese, Russian, and Turkish, and translate it into other languages.
Price: Free
Platform: iOS, Android
WeatherBug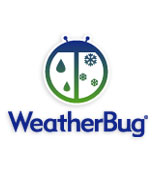 If you are sensitive to weather changes or do not like snowfall or rainfall, you would obviously be interested to find out about the weather in the places where you are going to be during your trip. WeatherBug gives accurate and reliable weather information, letting you know beforehand the kind of weather you can expect during your stay in a foreign city.
This app allows you access to the most reliable weather stations across North America to find out the exact weather conditions at thousands of locations around the world. You can thus avoid places where weather is not to your liking if you have this app installed.
Price: Free
Platform: iOS, Android
Google Maps
Whether you need directions to your destination, the closest good place for a bite to eat, or just a sense of where you are, Google Maps for Android can help.
Immediately after Apple Maps landed, customers and critics complained loudly (and rightly) of inaccurate location search and a lack of map data over points of interest. Fortunately, Google does search better than most everyone, and Google Maps for iOS is no exception. You also can search for addresses like you would expect, but also landmarks, local restaurants, businesses, and common search terms like "pizza." Google database is more extensive and generally much more accurate than Apple's offering.
Price: Free
Platform: iOS, Android, Windows Phone and Symbian