It evolved from a simple file archiver into a professional instrument capable to manage, control and personalize compressed bundles. The amount of options and features currently available in the application is way beyond the needs of a regular user, but it manages to accommodate.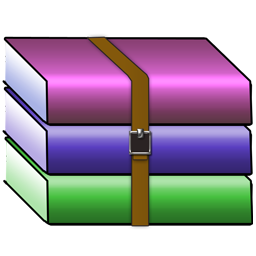 WinRAR is a lightweight, flexible, and easy-to-use archiving utility that can unpack most archive formats, as well as compress to both RAR and ZIP. Free to try for 40 days ($29 for single license), WinRAR is a top dog in the compression category.
WinRAR's interface is about as simple as it gets. Start creating (or add to) an archive by dragging and dropping your files into the interface or by browsing through the Folder Tree side panel (when enabled). From there, the most common functions are laid out in the form of colorful, mostly intuitive icons along the top, which can all be customized by downloading themes from the company's Web site. You can Add files to, Extract, Test, Delete, or even Repair archives right from the main interface. Drop-down menus house the program's more advanced features, including self-extracting archives, archive locking, benchmarking, and autodeletion of temp files.
During this step you get to choose the archive formats you want WinRAR to decompress: RAR, ZIP, CAB, ARJ, LZH, ACE, 7-Zip, TAR, GZip, UUE, BZ2, JAR, ISO and Z. Compression is available only in RAR and ZIP formats.
Unlike the set of features in the application and its abilities, the interface has not evolved too much. In fact, changes are barely visible and apart from a slight brush-up and adding icons to reflect the new features, all modifications could very well go unnoticed.
Preserving a familiar layout, however, benefits old time users. Also on the upside, keeping it simple helps less experienced users quickly find their way around.
Standout features
Archive Options: There are a ton of configuration settings for creating archives (including maintaining NTFS security settings and spanning multiple archive files), and they are presented in a way that is not overwhelming to the user.
Archive Profiles: WinRAR has an innovative feature which allows you to save a set of archival settings as a "profile" and apply the profile to new archives, which can be a real time saver.
File Format Support: WinRAR can create the popular RAR format files, as well as the common ZIP files. It extracts a decent number of archive formats as well (but not as many as 7-Zip).
Cost: WinRAR is price and feature competitive with WinZip standard. In addition, WinRAR is sold with deep price discounts when bought in bulk. Unlike WinZip, WinRAR gives free upgrades for life.
The Good
Despite being an instrument with lots of options mostly suitable for advanced users, WinRAR manages to offer easy handling for the less experienced as well.
It can open the most popular archive formats on the market and support for ZIP has been greatly extended lately, as it can go past the 2GB limit and can create split volumes.
There are several compression profiles available to which you can add your own. Professional users have an extensive range of settings to choose from, which include configuration of self-extracting modules, file exclusions, encryption or file viewer settings.
The Bad
The password manager stores the countersigns in the Registry and they are in plain text. As such, anyone with medium computer skills snooping on your computer can access them.
The Truth
WinRAR continues to stay true to its reputation of professional archive utility that can accommodate regular, as well as advanced users alike.
Overall, WinRAR is a winner because of its speed, simple interface, flexibility with file formats, and powerful advanced features. If you're looking for a one-stop archiving shop, look no further.