With the release of iTunes 10.6, Apple's world-leading media application finally lets you buy and play 1080p movies and TV shows. It also improves the iTunes Match cloud music locker. But maybe of most importance is support for the new retina-display iPad and the new Apple TV. Those are just the latest capabilities Apple has added to iTunes, the most full-featured software on earth for purchasing and playing media, whether that means music, movies, TV, podcasts, or books.
As one of the most popular programs for managing music and video content on a personal computer, Apple's iTunes software has become an indispensable part of our digital life.
Interface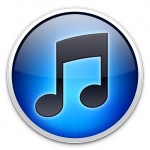 The look and layout of iTunes 10 is essentially identical to that of iTunes 9, with just a couple of noticeable differences. The first is that Apple has updated its logo for iTunes. Rather than the old-school music note-over-CD icon, you'll see a much more applike image. Still, the company hasn't figured out how to more broadly represent the jukebox's multimedia functionality: there's still just a music note.
There's also been a slight change to the source menu that runs as a column down the left side. The bright blue icons representing the various submenus have been changed to gray–an odd change in our eyes as it makes them stand out even less, which doesn't make a ton of sense for menu options. That said, they still offer quick access to your media library, the iTunes Store, Genius features, and playlists. Once a selection is chosen in the source menu, all the relevant content spills out into the large main window, where it can be organized and sorted using an arsenal of sophisticated, spreadsheet-like options or switched into a Cover Flow view that hearkens back to the days of flipping through record crates.
As the primary tool for managing content on iOS devices, iTunes continues to make it easy to find music, apps, podcasts, videos, and more using the navigation buttons across the top. In the iTunes App Store, for example, you can view Apple's New and Noteworthy apps, Hot apps of the moment, and Staff Picks if you're looking for app ideas. The iTunes App Store also offers a number of features in the right navigation like Games of the Week, Games starter kits, most popular lists, and other rotating links for more app discovery choices. Similarly, the Podcast, Books, and Video sections all have options for content discovery making it easy to browse for new content for your iOS devices.
PROS:Support for 1080p HD movies and TV shows. Match feature ($25/yr) stores even non-iTunes-bought music online. iTunes in the Cloud free for iTunes-bought music. Wi-Fi syncing for mobile devices. Huge store of media for sale and video for rent. Pleasing user interface. HD TV program rentals. iPhone and iPad app organization. Ping social network music discovery.
CONS:Program is getting bulky and overloaded with features. No subscription music plan. Ping not available on the Web.
Worth the download?
Updating iTunes is about as inevitable as death and taxes. Try and resist, and some iPod or iPhone update will come along and twist your arm into updating anyhow. And while Apple hasn't done much to lighten the load of the iTunes installation package (or the bundled QuickTime install that comes with it), it's hard to complain when the program is free and offers such an impressive range of features. If you're willing to spend $24.99 a year, the iTunes matching service might be worth the download to get all your music available via the cloud (as long as you have 25,000 songs or fewer). So yes, it's worth downloading–if for no other reason than to manage your devices and the content to go with it.