Office 2010 nixes the pearl in favor of the File tab and introduces a "Backstage" view that puts all the standard File menu functions and more on a spacious menu, complete with print preview. I spend a lot of time printing, managing, and sharing documents, and the new Backstage view makes me wonder how I managed without it for so many years.
Microsoft Office 2010  is the current iteration of the Microsoft Office productivity suite for Microsoft Windows, and the successor to Microsoft Office 2007. Office 2010 includes extended file format support, user interface updates, and a changed user experience. A 64-bit version of Office 2010 is available, although not for Windows XP or Windows Server 2003.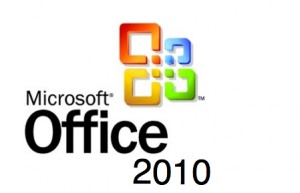 On April 15, 2010, Office 2010 was released to manufacturing. The suite became available for retail and online purchase on June 15, 2010. Office 2010 is the first version to require product activation for volume license editions.
Office 2010 marks the debut of free online versions of Word, Excel, PowerPoint, and OneNote, which work in the web browsers Internet Explorer, Firefox, Chrome and Safari, but not Opera. Office Starter 2010, a new edition of Office, replaced the low-end home productivity software, Microsoft Works.
Microsoft's update to its mobile productivity suite, Office Mobile 2010, will also be released for Windows Phones running Windows Mobile 6.5 and Windows Phone 7. In Office 2010, every application features the ribbon, including Outlook, OneNote, Publisher, InfoPath, SharePoint Workspace (previously known as Groove), and the new Office Web Apps.
As of December 31, 2011, almost 200 million licenses of Office 2010 have been sold.
Office 2010 will be the last version of Microsoft Office with support for Windows XP, Windows Server 2003 and Windows Vista due to the upcoming Office 2013 requiring Windows 7, Windows 8 and Windows RT.
Office 2010 is a dazzlingly attractive upgrade, but probably essential only for enterprise customers who need the new collaboration features.
Official link : http://office.microsoft.com/en-us/products/